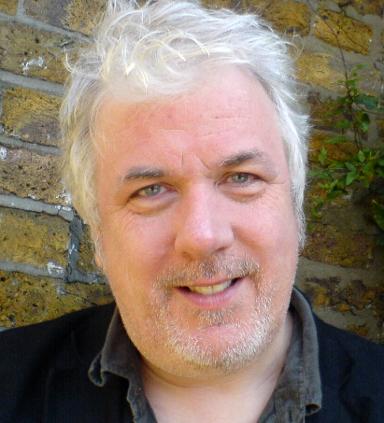 Nick Hennegan
Writer, Director and producer.
Nick Hennegan was born in Birmingham, England. His Mom said he was, "more trouble than all her other kids put together."
He felt sorry for his Mom. Being from a council estate social housing project his career choices were limited. He tried to do the right thing for his Mom and get a proper job after he left school at 15, but his Dad's factory closed and everyone got laid off, so he tried other things.

Now he mainly writes and directs, after working for BRMB and BBC Radio. Although he set up the Maverick Theatre Company on his old council estate in Birmingham to encourage new audiences to try theatre. And he was the first in his family to eventually get to university and now has an M.A. in Creative Producing. And he's won a few awards directing. And worked at Shakespeare's Globe. And won a bursary from The Society of London Theatre for producing. And 5* Edinburgh Festival reviews and world tours for his Shakespeare and Charles Dickens adaptations. And a Guinness Award through the Royal National Theatre. And A Sony Radio Award. And he was nominated for 'Creative Briton'. And 'Midlander of The Year'. His first short film was selected as an NBX winner at the Edinburgh International Film Festival. He Ghostwrites books. And handled Social Media for the Honda Yuassa BTC Racing Team. He does a weekly radio show called 'Literary London' on Resonance 104.4fm. And his PODCAST has been selected as the second MOST POPULAR OF THE TOP TEN BOHEMIAN PODCASTS TO FOLLOW on the internet, by Feedspot. And his last screenplay was voted one of the top 20 in the UK at the Cheltenham Film Festival with great feedback from a number of places, including the organisation behind the Oscars. And he's set up a new actors agency, called MaverickTalent UK.
His Mom might think this is showing off a bit, but Nick is quite relieved the factory route was shut off for him after school.
Contact Nick:
E-mail: nick@nickhennegan.com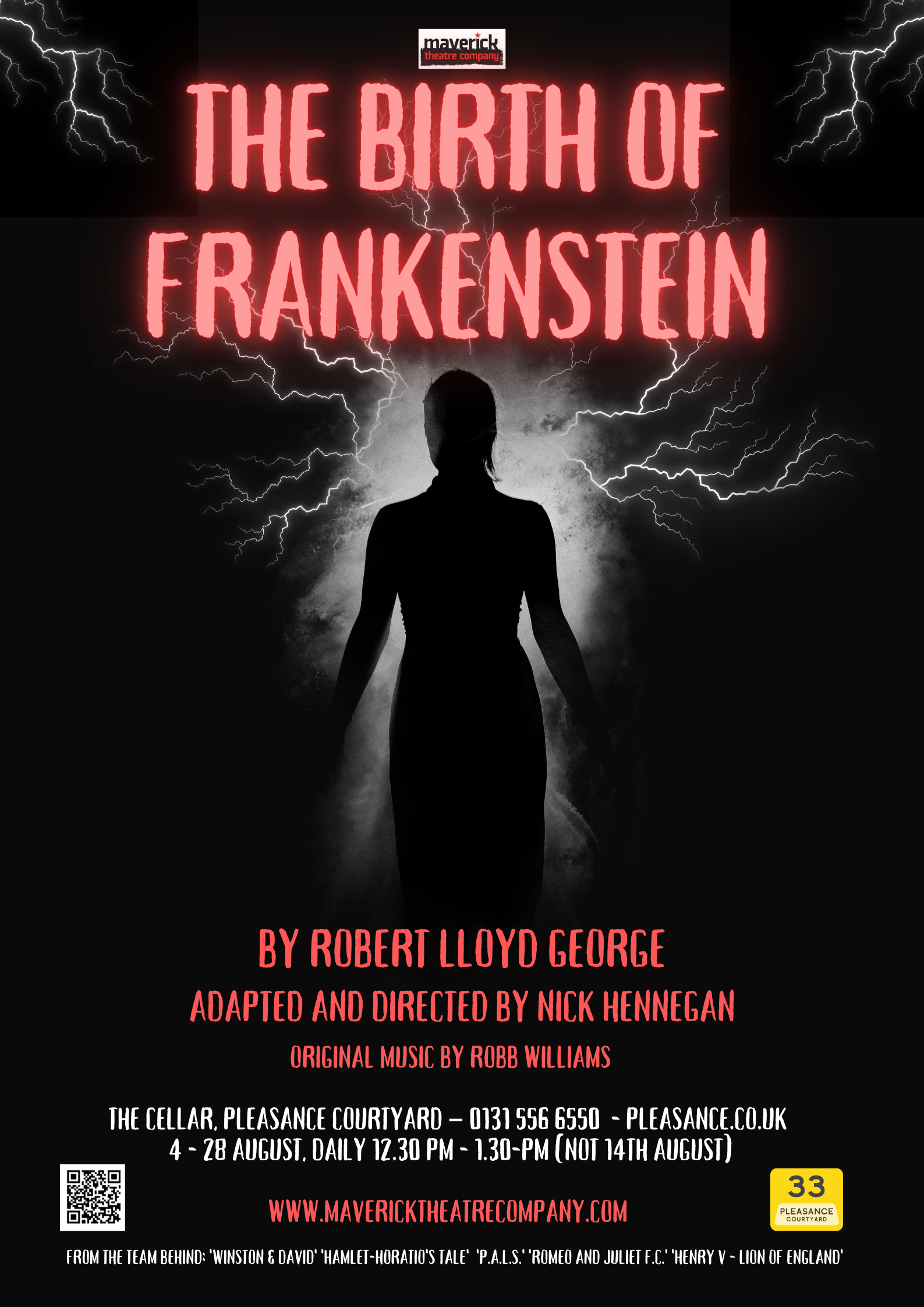 My production of
'The Birth of Frankenstein' played the Edinburgh Festival Fringe and Birmingham
-
August 2023
REVIEW... "A Monster of a New Frankenstein Story! Emotional, funny and stimulating. I think Mary Shelly would approve."

"A dazzling collection of characters. Writer/ director Nick Hennegan's script, which is based on an idea and some early scenes by another writer, Robert Lloyd George, injects 21st-century commentary into this legendary tale-behind-a-tale set during the romantic era of the early 1800s. At the same time, Robb William's cinematic music evokes night time storms on the lake accompanied by the tolling bells of time. Raw energy, solid performances and an engaging story..."
THE SCOTSMAN

"This is really what the Edinburgh Fringe Festival is all about. Brilliant actors, a moving script, great music and movement all crammed into a tiny fringe venue. This is a new birth for the story of Frankenstein. It is emotional, funny and stimulating. I think Mary Shelly would approve."
BOHEMIAN BRITAIN



"This is theatre that comes highly recommended....a masterclass in terms of acting, directing and staging."
FRINGE REVIEW



"This adaptation of how teenager Mary Shelley was inspired to write Frankenstein beguiles its audience with verve, wit, and intense performances."
THE STUDENT
HEAR NICK HENNEGAN'S 'THE BIRTH OF FRANKENSTEIN' INTERVIEW ON
BBC RADIO WM HERE
MP3 Nick on WM Frankenstein 2023.mp3
A Christmas Carol - national UK and Off-Broadway, NY tour. Now booking for next Xmas!
I've been obsessed with Charles Dickens' classic since I first read a junior version of the book as a schoolboy. My first attempt to write a version ended up as my Royal National Theatre, Guinness award-winning play, A Ghost of A Chance.
I've adapted this version from an adaptation I found that Charles Dickens had actually written for himself to perform! And I've directed Olivier award winner, actor Guy Masterson... a master of one-person productions. We are co-producing with TTI and Maverick. For more dates and details, see www.TheChristmasCarol.co.uk
other Current Maverick Theatre Company Events...
(Click on the green box for details.)
Nick has a number of writing, theatre, film, radio, TV and digital projects he'd like to get off the ground. And there's a few investment opportunities too!
Listen to Nick, not only on Literary London on Resonance 104.4FM, but also on his podcast Bohemian Britain
© Copyright Nick Hennegan 2023